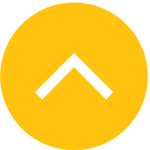 We use cookies to help ensure that our website and services are able to function properly. Essential cookies are set automatically, analytical and performance cookies help us to improve your experience. We capture Essential cookies and Performance and Analytical cookies. Click Accept to continue else click Settings to change your preferences. For more details, you can refer to our Cookie Notice
YOUR COOKIE SETTINGS
Some of these cookies are essential, while others help us to improve your experience by providing insights into how the website is being used.
These cookies are essential for you to browse the website and used to make website work more efficiently and provide accessibility related features. You may disable these by changing your browser settings, but this may affect how the website functions.
PERFORMANCE AND ANALYTICAL
These cookies show us how visitors found and explored our website, and how we can enhance their experience. It provides us with information about the behaviour of our visitors (e.g. how long they stayed on the website, the average number of pages viewed) and also tells us how many visitors we have had. The cookies collect information in a way that does not directly identify anyone.
These cookies help us track your online activity and allow us to display content relevant to you and your interests, based on the way you have used our website previously. Also, the cookies help us to measure the effectiveness of our advertising both on and off ICICI Bank websites, and helps us to present products that may be of interest to you.