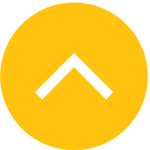 Home > About Us > Directors Profiles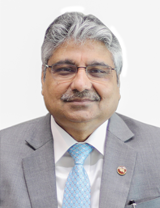 Shri. Atul Kumar Goel
Managing Director & CEO
(Punjab National Bank, India)
Shri. Atul Kumar Goel assumed the charge as MD & CEO of Punjab National Bank w.e.f. 01.02.2022. He is a qualified Chartered Accountant and is having around three decades of Professional Banking Experience in three Banks viz. Allahabad Bank (now Indian Bank), Union Bank of India & UCO Bank. His vast experience, exposure & expertise in all major areas of banking including Large Corporate, Treasury Management, Risk Management; Financial Planning & Investor Relations apart from Support Service, Business Process Transformation, Compliance etc. On 14th October 2021, Shri Goel has been elected as Chairman of Indian Banks Association (IBA). He is member of Governing Council & Chairman of Executive Committee of Indian Institute of Banking & Finance (IIBF) and member of Governing Board of Institute of Banking Personnel Selection (IBPS). He is also Director on the Board of The Oriental Insurance Company Limited (OICL). He has undergone number of training in India and abroad including program held under aegis of CAFRAL.

Mr. Binay Kumar Gupta
Managing Director & CEO
Mr. Binay Kumar Gupta graduated with a Bachelor's degree from Magadh University. He is also a Certified Associate of Indian Institute of Bankers (CAIIB) and a Certified Treasury Professional from Indian Institute of Banking and Finance. During his career spanning over 28 years, he possesses a cross-functional experience covering the entire spectrum of banking encompassing Corporate Finance, business development, risk management, & optimising operations in Public Sector Nationalised Bank in India. He has rich experience in leadership roles which includes that of Zonal Manager, Field General Manager, Circle Head and Branch Incumbent. Prior to joining PNBIL as MD & CEO, Sri Binay Gupta was the Zonal Head of Ahmedabad Zone of parent bank Punjab National Bank. He has won number of awards and accolades for his outstanding performance in various roles. He has also undergone number of trainings in India with premier institutes including Indian Institute of Management (IIM) – Bangalore, Indian Institute of Management (IIM)– Kozhikode, National Institute of Bank Management (NIBM) Pune, CAFRAL.

Mr. Vasudevan M
Executive Director
Mr. Vasudevan M is a member of Punjab National Bank (International) Limited Board. He is an experienced banker and have worked with some of the major Indian and International banks including State Bank of India, Standard Chartered, Barclays Bank and ICICI Bank UK, in London. He has held senior positions across Corporate Banking, Trade Finance & Working Capital, Product Development, Risk Management, Operations and digital banking. He has implemented change management, transformation and various strategic initiatives in his previous roles. He was the Executive Management committee member of ICICI Bank UK/European subsidiary, heading Commercial, Retail, and Private banking where he played a key role in developing the bank's franchise in UK/Europe and setup many profitable new businesses which include Syndication & distribution, Trade & Commodity finance, Real estate finance and leverage finance. As a Partner of Synergy Capital, he has led debt advisory, syndications and restructuring mandates and has managed a number of Mid Cap and European MNC relationships investing into India. He was key member of the senior management team for setting up Barclays entry into commercial banking in India. Before joining Barclays he was Regional Manager SME banking in Standard Chartered Bank and he has begun his banking career with State Bank of India in India.

Mrs. M. Swarajya Lakshmi
Non-Executive Director
Mrs. M. Swarajya Lakshmi graduated with a Bachelor's degree in Law and is a Certified Associate of Indian Institute of Bankers (CAIIB). She has over three decades of experience in Banking Industry with expertise in Corporate Credit. She has been associated with Punjab National Bank since 1991 and has held variety of leadership positions. Her leadership positions include Branch Incumbent, Relationship Manager and Senior Relationship Manager in Large Corporate Branches, Circle Head - Chennai and Deputy Zonal Head - Hyderabad. Mrs. Swarajya Lakshmi currently serves as General Manager, International Banking Division at PNB. She has been appointed as Non-Executive Director of PNBIL with effect from December 02,2022.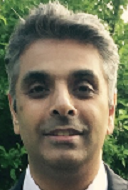 Mr. Sundeep Bhandari
Independent Non-Executive Director
(Chair of the Risk Committee)
Mr. Sundeep Bhandari is a committed and experienced risk management professional with a depth of knowledge in credit, market, operational and audit including conduct and compliance risk. He has Implemented firm-wide credit risk strategy and audit strategy. He has held senior positions with Standard Chartered Bank, formerly, Group Chief Credit Officer and Global Head of Internal Audit, Regions respectively for 40 markets. During a global banking career, he has managed businesses across multiple countries and regional banking platforms, Commercial and Investment Banking, as well as a detailed understanding of Consumer Banking, Wealth Management and Private Banking. As Managing Director and Co-Head Wholesale Banking South Asia and North-East Asia, respectively both at country and regional level delivered consistent double-digit revenue growth. During his career, he has built relationships with regulators across 15 countries, as well as a network spanning SMEs, large corporate, institutional clients and private banking. He began his career in the UK working in Walthamstow, Plaistow, Tottenham and City branches of Barclays Bank respectively. He is a Trustee Director on the Board of a Charity, 15billion-ebp, Community Savings Bank, Governor at Stanmore College where he Chairs the Audit and Assurance Committee and a mentor with Virgin Start-ups, supporting entrepreneurs.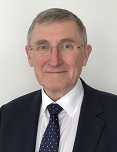 Mr. Adrian Stirrup
Independent Non-Executive Director
(Chair of the Audit Committee)
Mr. Adrian Stirrup has a broad range of experience in the financial services industry,gained from over 30 years operating at Board and Executive level across the banking,insurance and asset management sectors. He is a Chartered Accountant, and has experience in running Internal Audit, Regulatory Compliance, Finance and Operations functions in major blue-chip companies including Aviva, Lloyds Bank, National Australia Bank and Fidelity Investments International. He qualified with EY where he was latterly a partner in the financial services practice with responsibility for a portfolio of commercial banking clients and IT audit services. His particular strength is in risk, control and regulatory matters, with a proven track record in making effective contributions at Boards and thier governance committees. He is proficient in audit, risk (operational, regulatory, market and credit), IT and finance matters and has experience in chairing board committees responsible for overseeing the development and implementation of business and IT strategy and business performance. Aside from financial services, he is a trustee of the Guild of the Royal Hospital of St Bartholomew and acts as a mentor in a organisation that is primarily focused on inclusion.