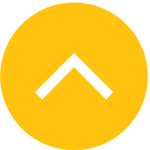 Cookie Notice
Please read this cookie notice carefully as it contains important information about how we use cookies on our website. This notice should be read together with our Privacy Notice which sets out how and why we collect, store, use and share personal information generally, as well as your rights in relation to your personal information and details of how to contact us and supervisory authorities if you have a complaint.
Our website
Cookies
A cookie is a small text file which is placed onto your device (e.g. computer, smartphone or other electronic device) when you use our website. We use cookies on our website. These help us ensure that our website and services are able to function properly.
For further information on cookies generally, including how to control and manage them, visit the guidance on cookies published by the UK Information Commissioner's Office, www.aboutcookies.org or www.allaboutcookies.org.
Consent to use cookies and changing settings
We will ask for your consent to place cookies or other similar technologies on your device, except where they are essential or are required for accessibility features for smooth functioning of the website.
You can withdraw any consent to the use of cookies or manage any other cookie preferences by clicking on the setting option before you accept the cookies. It may be necessary to refresh the page for the updated settings to take effect.
Our use of cookies
The table below provides more information about the cookies we use and why:
The cookies we use
Name
Purpose
Whether cookie is essential for us to provide you with a service that you have requested and whether we will seek your consent before we place the cookie
Essential/Functional cookies
isTopbarhw, tree1Selected, tree1State, txtReSzTypehw
Cookie "isTopbarhw" is used to differentiate between normal or EBUX (different UI) screen in e-banking application and to paint the calendar.
"txtResztype" cookie is used for retaining the text size when the user logs in next time. This cookie is used for accessibility feature.
These cookies are used on our https://onlinepnbglobal.com/ website and are used to make website work more efficiently and provide accessibility related features. You may disable these by changing your browser settings, but this may affect how the website functions.
Analytical Cookies
_ga,
_gali,
_gat,
_gid
This is a web analytics service provided by Google Inc which uses cookies to show us how visitors found and explored our site, and how we can enhance their experience. It provides us with information about the behaviour of our visitors (e.g. how long they stayed on the site, the average number of pages viewed) and also tells us how many visitors we have had.
The cookies collect information in a way that does not directly identify anyone.
Read Google's overview of privacy and safeguarding data
We will seek your consent before placing the cookie.
How to turn off all cookies
If you do not want to accept any cookies, you may be able to change your browser settings so that cookies (including those which are essential to the services requested) are not accepted. If you do this, please be aware that you may lose some of the functionality of our website.
For further information about cookies and how to disable them please go to the guidance on cookies published by the UK Information Commissioner's Office, www.aboutcookies.org or www.allaboutcookies.org.